Joi Rogers Biography
A kid from Brooklyn.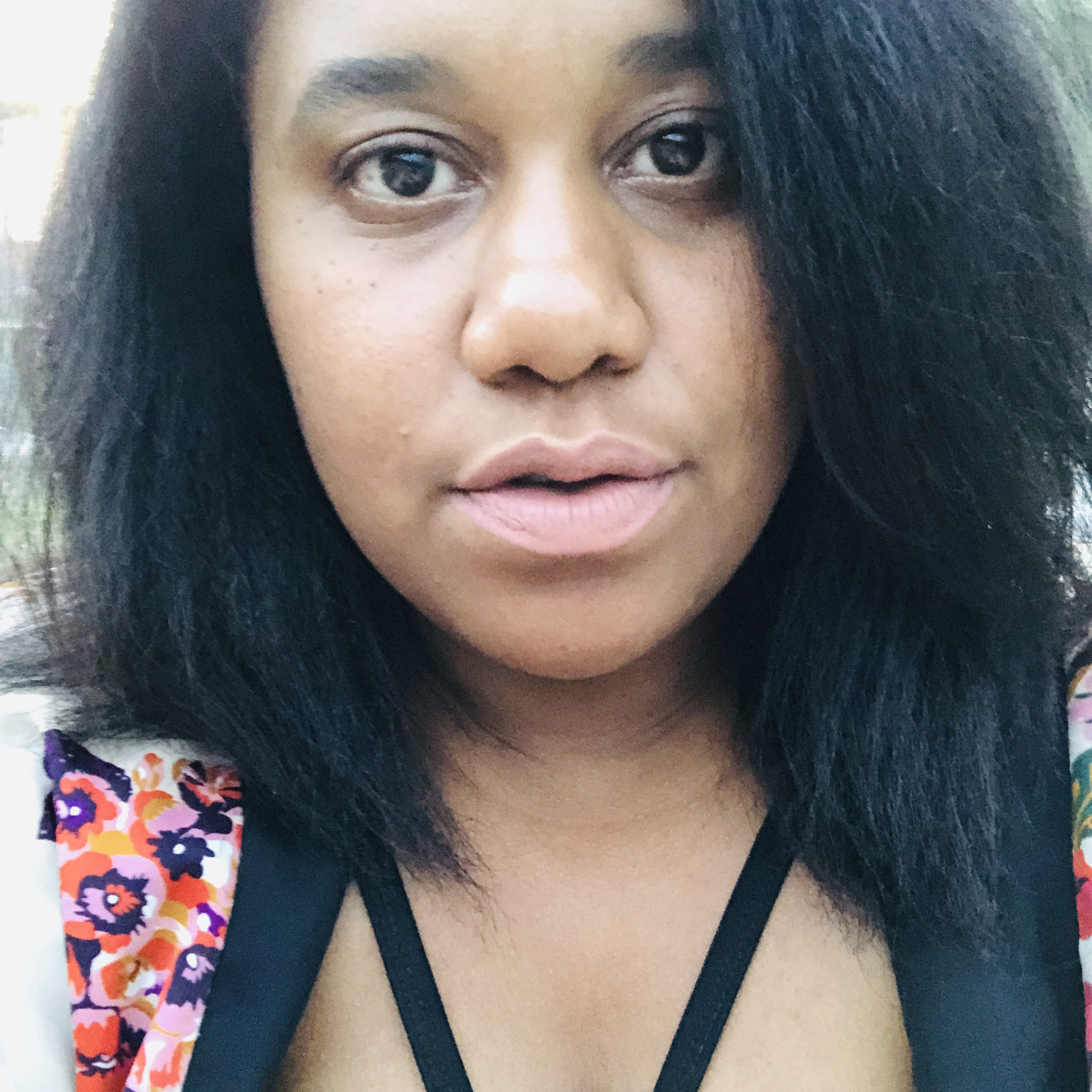 Brooklyn-bred Joi Rogers is the love child of a visual merchandiser and a fashion designer. A born creative and proud geek, she began pounding the computer keys at nine. She first tasted the hustle in freshman year of high school with Virtual Enterprise's entrepreneur program which transformed the classroom into a viable business model and a student into a marketing director.
One taste wasn't enough. Joi completed Fashion Institute of Technology's high school program next, tackling advertising, product photography, business marketing and graphic design with the same vigor of dismantling computers.
Shortly thereafter, Joi met Chucky Thompson of Bad Boy Records who would mentor her in the brass knuckle arts of marketing and business development within the music industry. Backed by her fortified foundation in aesthetics, business acumen and marketing prowess.
Joi detoured as a R&B writer before she crossed paths with DJ and future Def Jam A&R Randall "Sickamore" Medford. Blown away by her self-made promotional materials, Sickamore invited her to join Famous Firm, a development firm for unsigned artists, as Chief Operations Officer.
After a successful run and joint venture with Atlantic Records, Joi established her own firm in 2007. RE:INNOVATING was born from a varied, but viable skillset as a marketer, designer and bonafide boss.
A year later, Joi moved herself and her business to the burgeoning tech heart of Pittsburgh. With two of the city's top creatives Darrell Kinsel, Thomas Agnew and the Heinz Endowments, RE:INNOVATING established BOOM Concepts in the up-and-coming Garfield neighborhood. BOOM built itself into a nationally acclaimed artist incubator and proud community safe space for marginalized voices.
In 2015, Joi launched a nine part series dubbed #BOOMAfterBrunch with a day-party format and a commitment to directing local and national solopreneurs towards success.
#BOOMAfterBrunch made headlines and headstarts in equal measure.
With support from Zipcar, Home Depot, WALTER + RAY, The Sprout Fund, Penn Ave Eyewear, Dapper Cat Bakery, Roots Wings Furniture, Revival Print Co., JMY JAM and Christo, #BOOMAfterBrunch succeeded in activating careers and collaborations among Pittsburgh's emerging artistic and tech demographics.
After the success of the day party series, BOOM was invited to join forces with the Carnegie Museum of Art to host the city's first ever silent disco among the classic works in the museum's hall of sculpture.
Since then, Joi returned to Brooklyn to support startups in a studio setting, free from the limitations of agencies. Untethered, RE:STUDIO labors for its brands from makeshift basement bullpens to "open air office" garages to remote studios. As a 501c3 non-profit, it raises funds for programming, workshops and content for at-risk youth and communities that slam on their keyboard keys with a hunger for the hustle too.
RE:STUDIO has been satiating the craving for ingenuity with brands Brooklyn Rents, She Does and Treasuring Tresses and professionals Dr. Jared Cox, Skot Waldron, and Dr. William Portnoy. With coding from the future and design destined to last, Joi is RE:INNOVATING brands towards lift off with ideas from out of orbit.
From REALTORS® to vegan bakers, RE:STUDIO has collected a wide range of crew members and snagged a few national awards and accolades along the way.
Using the constructs of digital marketing, web design, business development, and corporate identity building, Joi seeks to empower small businesses, start-ups, and solopreneurs to lift-off.
Always looking forward, this land bound astronaut continues her upwards trajectory as a beautifier of the web, converter of technophobes, and builder of businesses.
Power up.
Jump in Studio A to co-create web, brand and story with Joi.